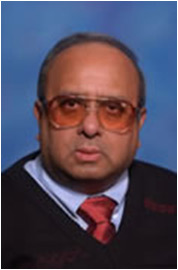 Professor Rajan Nataraajan
Dr. Rajan Nataraajan is Professor of Marketing and Director of Consumer Economics at Auburn University, U.S.A. as well as the executive editor of Psychology & Marketing, a major academic journal published by Wiley-Blackwell. He is a Research Fellow, CALIMT Learning & Innovation Research Center, Newport Beach, CA.  For 23 years, he was in the Department of Marketing in the College of Business where he began as an Assistant Professor and rose to become a full chaired professor holding the Torchmark Professor title. He served as the chairman of the Marketing department for the last eleven years of his stay in the College of Business. During that time, at the request of the top university administration, he also served as the interim-chairman of the Economics department for about a year. On August 15, 2011, Rajan stepped down as the chairman of the Marketing department and accepted the ardent invitation of the ECON chair & faculty to move to the Economics department at their new location in the College of Liberal Arts.
Besides serving as the Executive Editor of the well-known Wiley-Blackwell academic journal Psychology & Marketing since 1994, Rajan currently sits on the editorial boards of seven other academic journals including the Journal of Business Research and the Journal of Research for Consumers, and does a consulting project or two from time to time. He has, to his credit, over 75 refereed publications in various academic outlets. Over the years, he has received numerous awards, honors, and accolades pertaining to his role as an academic. At the 2009 Society for Consumer Psychology Conference in San Diego, he and his co-authors received the C.W. Park Inaugural Award [individual plaques and a prize of $10K] for outstanding contribution to the field of consumer psychology as evidenced by their article in a 2006 issue of the Journal of Consumer Psychology. 
Prior to joining Auburn in 1988, Rajan was at St. Joseph's University (St. Joe's) in Philadelphia. He has also taught as a part-time lecturer at McGill University in Montreal, Canada. Over the years, he has taught a wide variety of undergraduate, graduate, and executive MBA courses, and has served on numerous doctoral and master's committees. In regard to executive MBA courses, he has taught in both "on-campus" (a combination of residency and outreach) and "on-site" (at the client location) formats. In the latter category, the relatively recent ones include a course at Jostens HQ in Minneapolis, MN, and a course at the Pratt & Whitney plant in Columbus, GA. His current academic interests include global consumer psychology, innovation, green marketing, and evolutionary psychology. Establishing and maintaining international connections is extremely important to him. He has traveled the globe widely on various assignments and international engagements. 
Dr. Nataraajan holds a B.Tech in electrical engineering from the Indian Institute of Technology, Kharagpur, India, an MBA from McGill University, Montreal, Canada, and a Ph. D in marketing from Drexel University, Philadelphia, U.S.A. Prior to entering academia, he served in the industry for six years, first as a sales & service engineer, and later as a commercial engineer. He can speak, read, and write in Tamil and Hindi, and has working knowledge of several other languages. Finally, he is also a professional level chromatic harmonica player, percussionist, and drummer.
---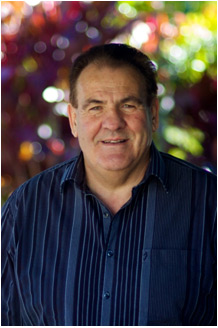 Dr Kindah Greening
Dr Kindah Greening is a social entrepreneur well known on the Gold Coast of Australia. He has founded and served as CEO to the King's organisation which consists of King's Christian College, King's International College (King's Unitec), Community Support Agency and King's Christian Centre.
With several hundred staff the organisation has impacted the region with strong International links. Apart from his CEO role he is the founder of Alpha ministries, Founder of Coping with Grief and Crisis Seminars. He has served on a host of executive Boards in New Zealand and Australia covering a whole range of areas with significant social Entrepreneurial outcome.
Whilst Dr Greening constantly travels on a speaking circuit he is actively involved in the activities of the organisation. He has authored several books, is a dynamic renowned speaker, he is highly sought after for his insights on many subjects including Leadership, Community development, Education and spirituality, to mention a few. He has spoken in International conventions, conferences and events in Europe, UK, South America, Asia, and New Zealand. He has lectured for many years in Singapore, Malaysia and Indonesia.